Habitat / Secession Vienna
Premiere 2017, Wiener Secession / ImPulsTanz / Wien
Doris Uhlich develops – together with DJ Boris Kopeinig – a Seismic Session: a visual, acoustic and fleshy setting for the scaffolding constructed for renovation works at the Secession. A choreography of building, melting and parasitical cohabitation of the famous art nouveau building's skin.
The vertical becomes a stage for the performance in which the scaffolding has the appearance of a skeleton and the performers appear as living flesh.
Considering the history of the Secession, the ornamental and, at the same time, energetic choreography of the naked performers is an extension of the building's history in space and time.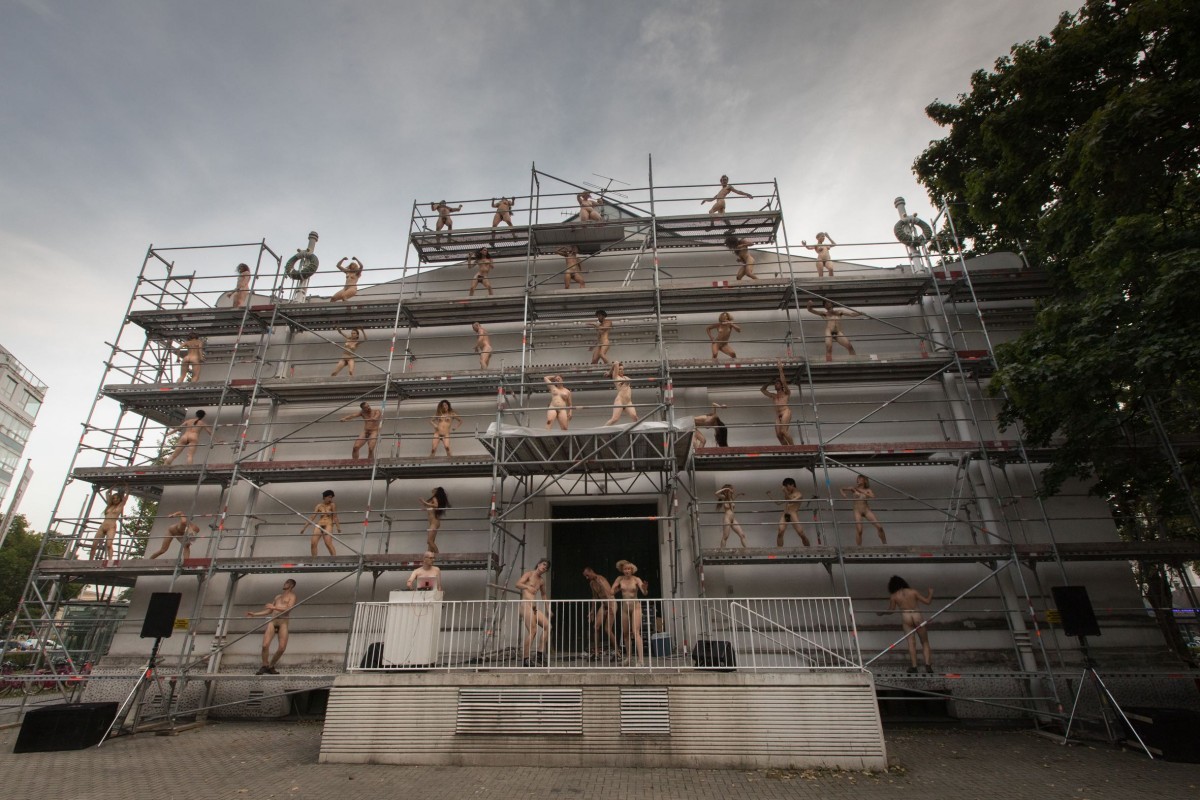 Credits
Choreography Doris Uhlich
Performance Pêdra Costa, Ewa Dziarnowska, Christina Gazi, Aleksandar Georgiev, Andrea Gunnlaugsdóttir, Barbara Lehtna, Lilach Livne, Ellen Soderhult, 50 danceWEB participants
DJ Boris Kopeinig
Outside eye Yoshie Maruoka, Theresa Rauter
Feedback Space, Costume D. Nicka
Production Theresa Rauter, Christine Sbaschnigg
Premiere 10/08/2017 Secession Vienna and ImPulsTanz / Vienna
Coproduction ImPulsTanz / Vienna and insert (Theaterverein)
insert (Theaterverein) is funded by the Cultural Department of the City of Vienna.
Project partners of the Habitat-series are donaufestival / Krems, ImPulsTanz / Vienna in cooperation with Wiener Secession, Tanzquartier Wien, Münchner Kammerspiele, Tanzfestival Rhein-Main (Künstlerhaus Mousonturm / Frankfurt a. M. and Hessisches Staatsballett in the frame of Tanzplattform Rhein-Main), Frascati / Amsterdam, Perform Europe (Plexus Rouge / Marseille, Rosendal Teater / Trondheim, Mayfest / Bristol), DOMENIG STEINHAUS / Carinthia, BRITNEY X Festival / Cologne, Metropolis / Copenhagen