Habitat / Bristol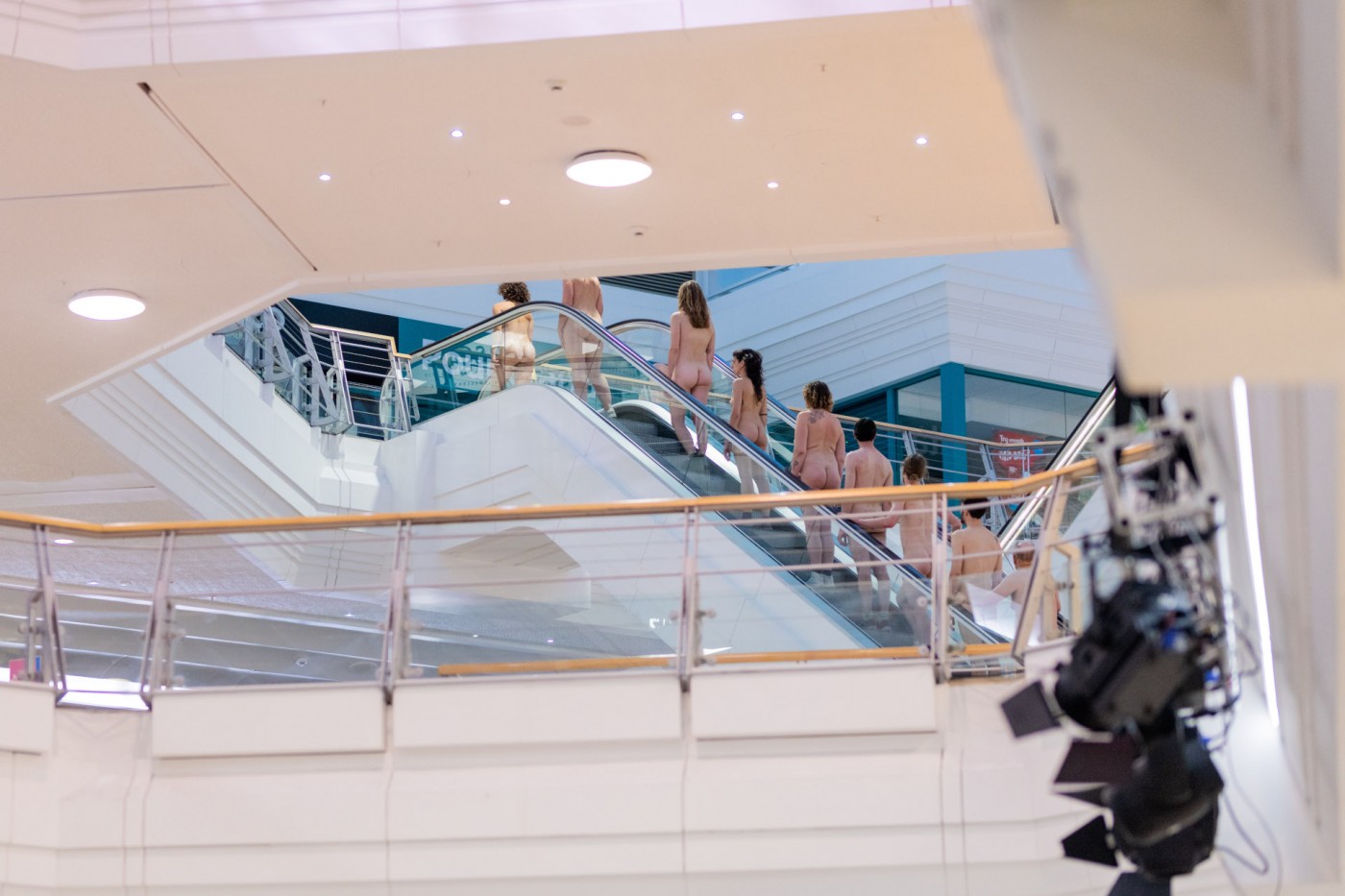 Premiere 2022, The Galleries, Bristol
Unfolding over two hours on the floors and escalators of The Galleries, in the heart of Bristol's commercial quarter, naked bodies flick, vibrate and slap against each other to electronic sounds and abstract techno.

Doris Uhlich's Habitat celebrates unity in diversity. As individuals and as a crowd, performers conquer the space in a choreography that is captivating, highly energetic and, at times, collectively reflective. The empty shopping centre will be transformed into a "habitat" full of unexpected life forms as the audience moves about freely in the available space.

Mayfest presents the UK Premiere of Austrian choreographer Doris Uhlich's subversive and thrilling work. Supported by Perform Europe - which aims to rethink cross-border performing arts presentation in a more inclusive, sustainable and balanced way.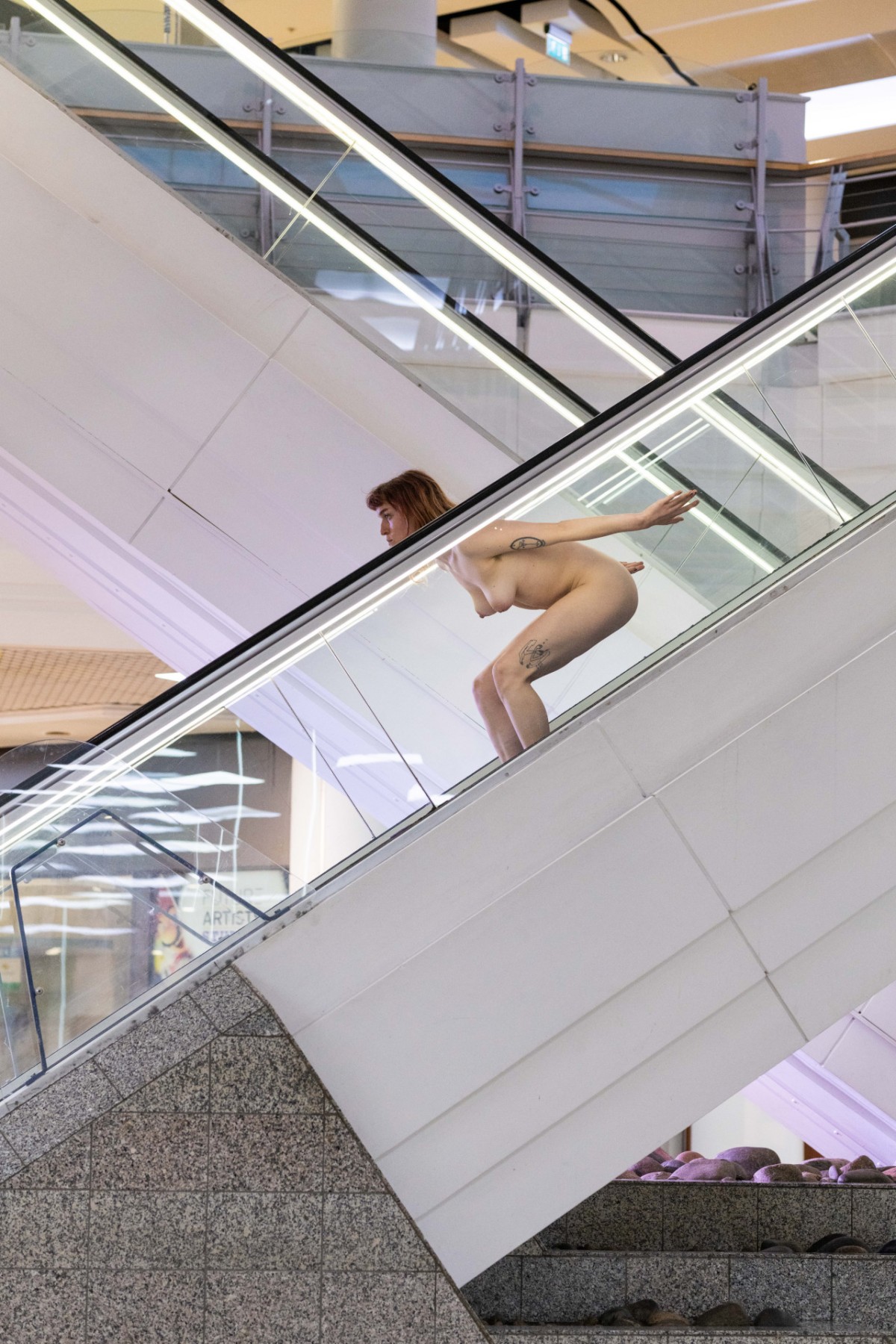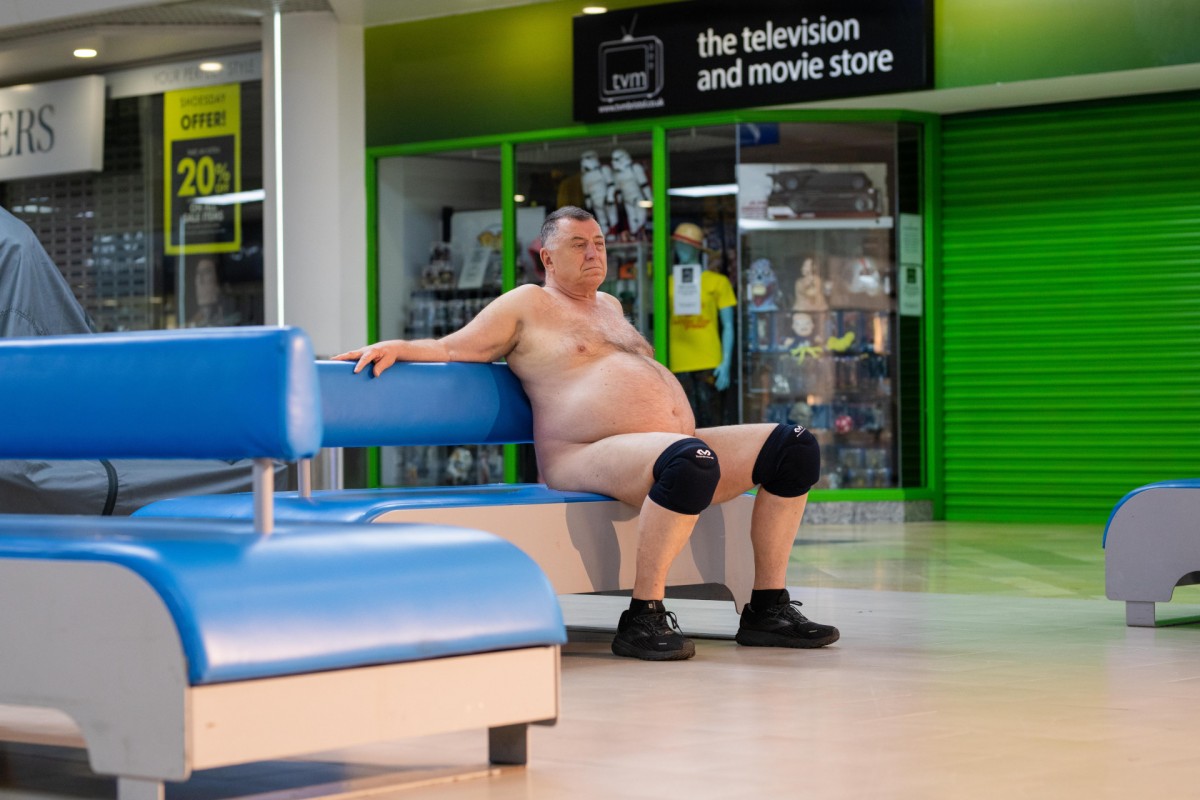 Credits
Concept, Choreography Doris Uhlich

Performance Toni Brucker, Francesca Citarella, Eunice Da Silva, Emma Delfs, Peter Dodd, James Evans, Edward Fortes, Ute Frederich, Neill Jones, Georgina Lawrence, Kevin Lawrence, Stephen Lydon, Graham May, Gonzalo Muñiz Vieyra, Rodrigo Patino, Gayle Philips, Jacob Powell, Linda Reddy, Thomas Richter, Vera Rosner-Nogel, Andy Sims, Peter Swan, Maria Tepper, Rosalind Turner, Michael Ward, Marthe Wunsch

Rehearsal director Hugo Le Brigand, Mim Schneider, Ann Muller

DJ Boris Kopeinig

Light design Sergio Pessanha

Production Niki Fischer, Marijeta Karlovic-Graf

Company Management Margot Wehinger

Social Media Esther Brandl

International Distribution Something Great

Funded by the Cultural Department of the City of Vienna.
Project partners of the Habitat-series are donaufestival / Krems, ImPulsTanz / Vienna in cooperation with Wiener Secession, Tanzquartier Wien, Münchner Kammerspiele, Tanzfestival Rhein-Main (Künstlerhaus Mousonturm / Frankfurt a. M. and Hessisches Staatsballett in the frame of Tanzplattform Rhein-Main), Frascati / Amsterdam, Perform Europe (Plexus Rouge / Marseille, Rosendal Teater / Trondheim, Mayfest / Bristol), DOMENIG STEINHAUS / Carinthia, BRITNEY X Festival / Cologne, Metropolis / Copenhagen